How to Make Spruce Salt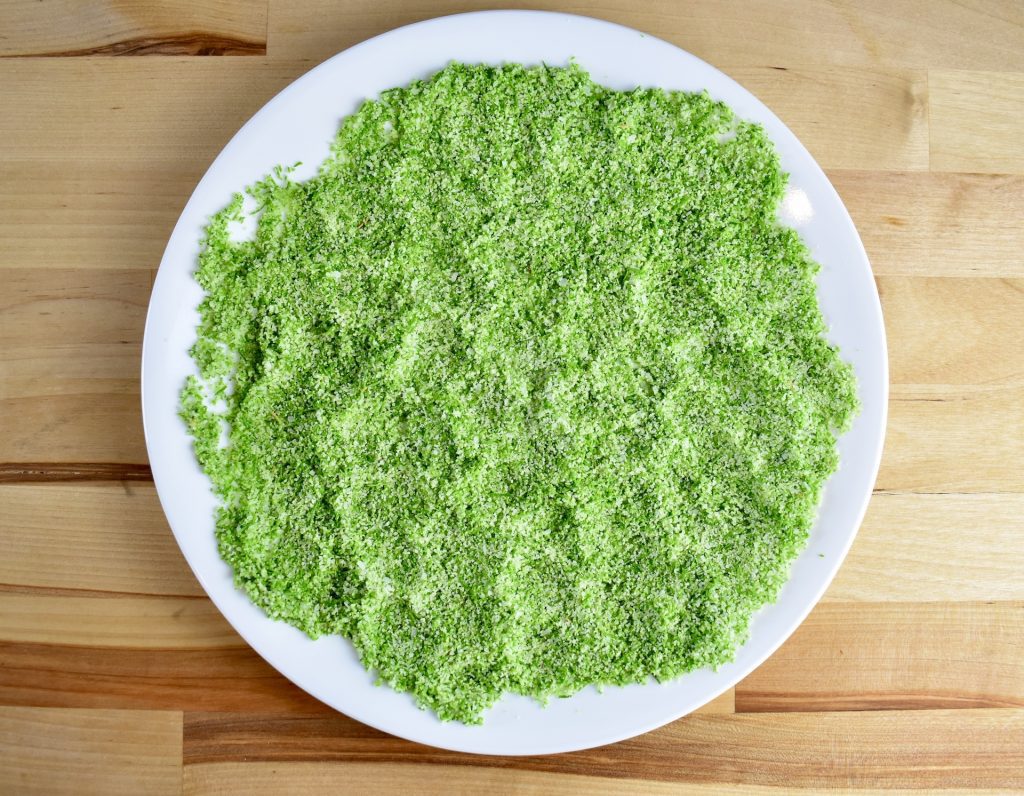 Spruce salt is a delicious seasoning made from young tender spruce tips and coarse sea salt or kosher salt. 
It can be used anywhere you use salt, but goes particularly well with pasta dishes, as a meat rub, or anywhere you'd use rosemary. 
Be sure to harvest spruce tips from trees that haven't been exposed to fertilizers or pesticides, and make sure you don't over-harvest and harm the tree. A small handful from each tree is the maximum you'd want to take. 
Prep Time

10 min

Yield

3/4 cup
Cuisine

Course

Suitable for Diet
Ingredients
1 cup spruce tips
1/2 cup kosher or coarse sea salt
Preparation
1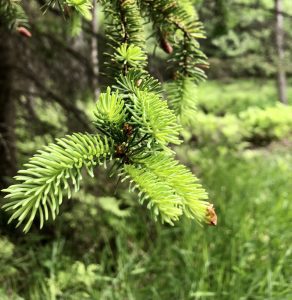 Harvest 1 cup of young, tender, and bright green spruce tips. They should just be emerging from their brown paper covering. 
2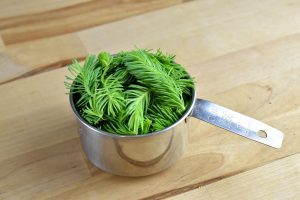 Make sure the spruce tips are clean of any debris or insects.
3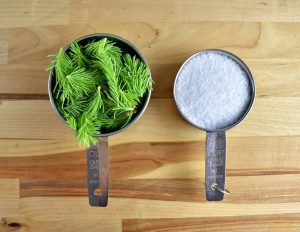 Measure out your spruce tips and salt.
4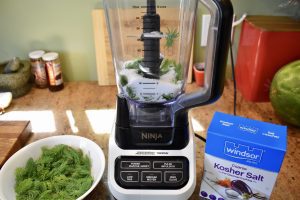 Dump both the salt and the spruce tips into a blender and blend on high for several minutes.
5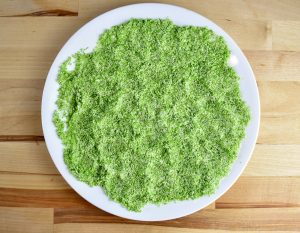 Spread out onto a large plate and leave in a warm dry place for several days (at least two). The salt will help quickly dehydrate the spruce.
If you'd like a finer consistency, grind with a mortar and pestle once dry. 
6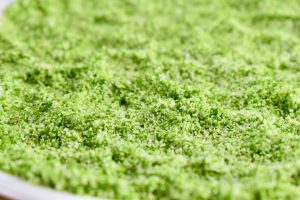 Store in a tightly sealed container in the fridge for optimum freshness. The spruce salt should last basically forever, though will be stronger tasting if used within a few months.