Crispy Baked Chicken Wings in Smoky Buffalo Sauce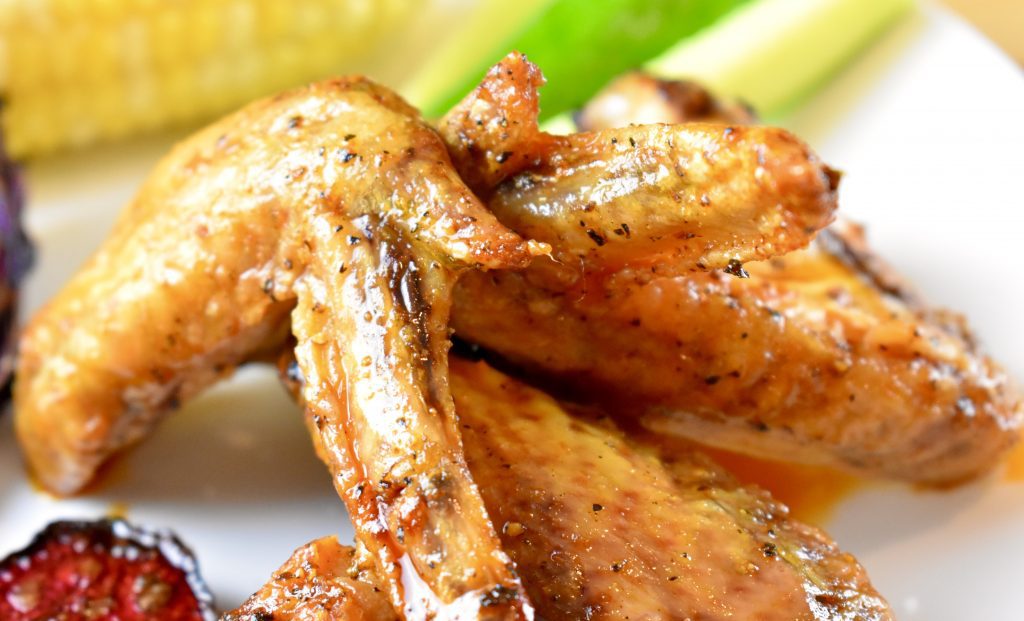 Using America's Test Kitchen's method for baking chicken wings will ensure super crispy and delicious pub-style wings every time, with no dangerous or smelly frying oil! You can sauce them however you like, but this smokey Buffalo style sauce is sure to be a hit!
Prep Time

5 min

Cook Time

1 hr

Total Time

1 hr 5 min

Ready in

70 min
For the Wings
Approx. 2lbs whole chicken wings (about 10)
1 tablespoon baking powder
1 pinch of salt
Freshly cracked black pepper
For the Sauce
4 tablespoons Louisiana style hot sauce (like Crystal or Frank's)
2 tablespoons butter
2 teaspoons smoked paprika
1 teaspoon garlic powder
2 teaspoons white sugar or honey
Preparation
1
Preheat oven to 250°F (120°C, Gas Mark 1/2)
In a large bowl, toss chicken wings in salt, baking powder, and lots of pepper. 
2
Line a baking sheet with foil and put on a wire rack if you have one.
Place the chicken wings on the rack, trying not to let them touch each other and making sure the wing tips are facing down (so they don't burn).
Put in oven on bottom rack for 30 minutes.
3
After 30 minutes, move to middle/upper rack in oven and increase heat to 425°F (220°C, Gas Mark 7) or 400°F on convection. 
Bake for an addition 30-40 minutes, keeping an eye on the wings so they don't burn.*
For the Sauce
4
Once the wings are done, melt the butter in a small saucepan over low-med heat.
Mix in the rest of the sauce ingredients, whisking until the sauce is smooth and silky. 
5
Put the wings and the sauce into a large bowl and toss them until they are all equally coated in sauce. 
Serve with lots of napkins or paper towels! 
*Due to it's high fat content, chicken will often smoke in the oven at high temperatures, so turn your hood fan onto high!