Marinated Woodland Mushroom Medley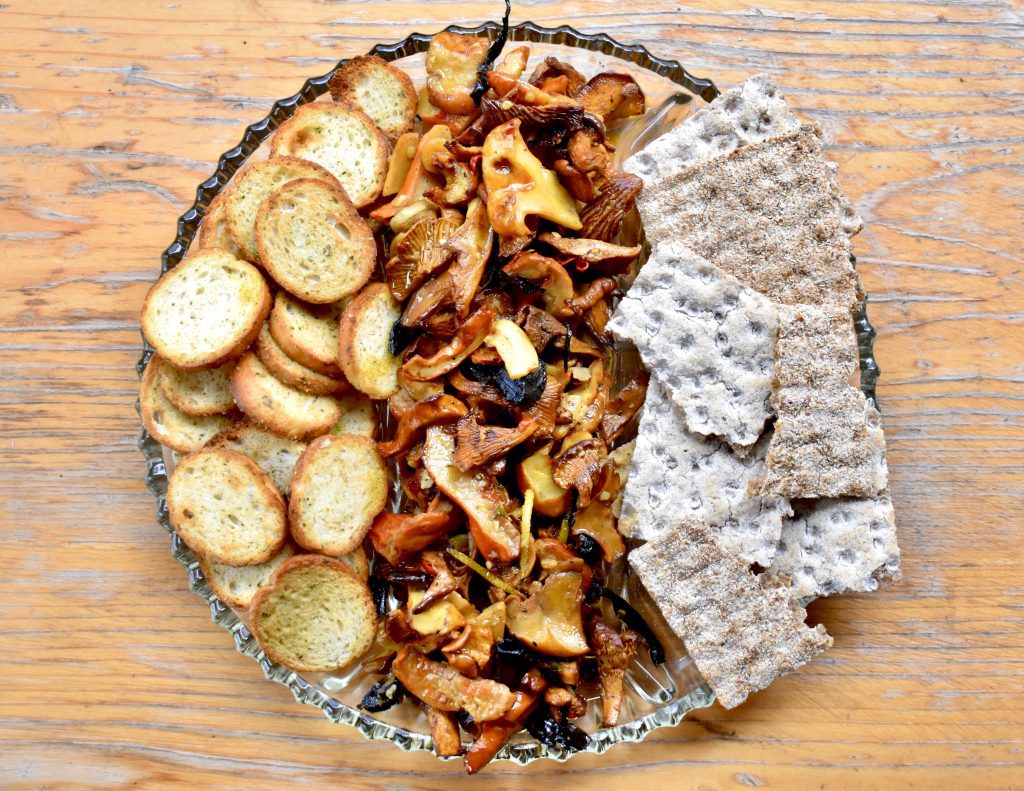 This marinated woodland mushroom medley gets marinated AFTER being roasted, creating the perfect thing to bring out with crackers for guests!
Use any mix of seasonal wild, farmed, or store-bought mushrooms.
I used a wild mix consisting of lobster mushroom, black trumpet, yellowfoot chanterelle, cinnabar chanterelle, golden chanterelle, old man of the woods, puffball, and hedgehog mushrooms.
Prep Time

10 min

Cook Time

30 min

Total Time

40 min

Yield

Serves 6-8 as an appetizer
Cuisine

Course

Cooking Method

Suitable for Diet
Ingredients
To Cook
1-2lbs mixed fresh mushrooms
1/4 cup olive oil
1-2 red chilies, chopped
6 cloves garlic, smashed
3 thyme sprigs
Kosher salt
Black pepper
To Marinate
1/4 cup extra virgin olive oil
1 garlic clove, minced
Juice and zest from 1/2 a lemon
1 tablespoon high quality vinegar
Flaky salt
Preparation
2
Clean and trim all of the mushrooms. 
Cut them into bite-sized pieces and add them to a bowl. 
Add the olive oil, chilies, garlic, thyme sprigs, and a good pinch of salt and pepper. Mix well. 
Transfer to a sheet pan and put in the oven for 30 minutes, stirring once or twice half way through. 
3
Dump the cooked mushrooms into a bowl and add the olive oil, garlic, lemon juice, lemon zest, vinegar, and a pinch of flaky salt.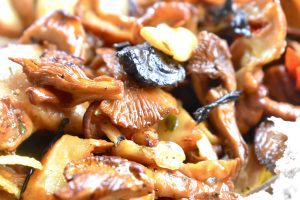 Mix well, and let marinade for at least 30 minutes (you can also put in the fridge to marinate overnight, then warm to serve).
Serve with crackers, sliced baguette, or crusty bread. Enjoy!
Notice how I didn't have you scroll through pages of mundane nonsense to get to the recipe? Notice that there were no annoying pop-ups or ads? That was on purpose!
I want finding and using my recipes to be easy for you, not frustrating. That does translate into a lot of lost income for me though. If you made this recipe and loved it, would you consider "buying me a coffee" and donating a buck or two through the Buy Me a Coffee app? It will help me keep pumping out recipes like this one!