Baked Big Mac Pierogis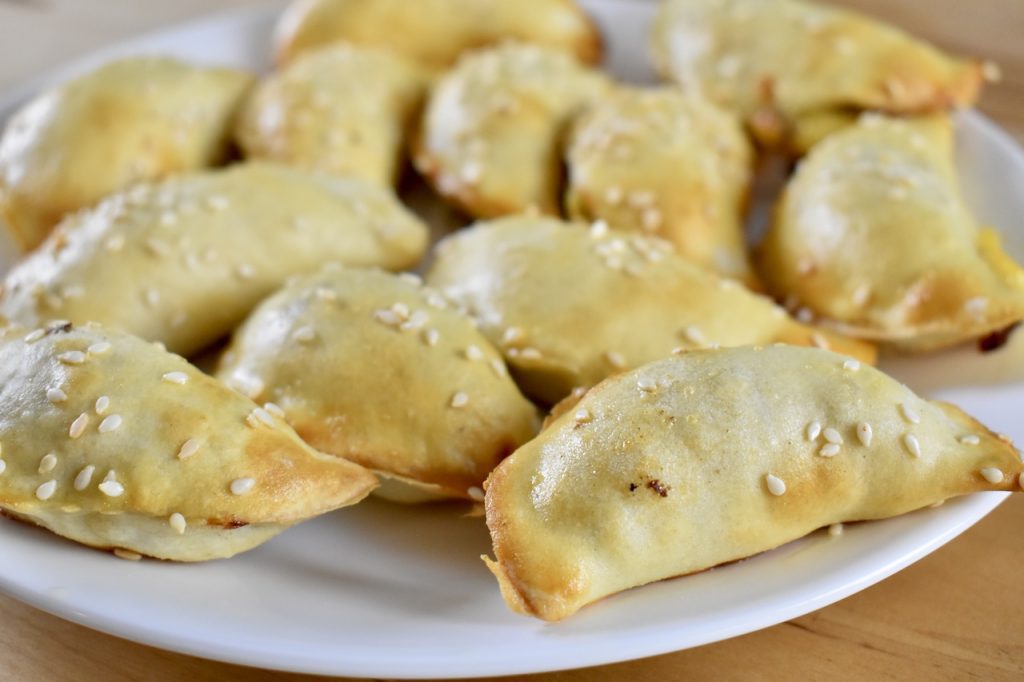 Serve these delicious baked big mac pierogis at your next potluck, party, or as part of your Super Bowl spread! 
Prep Time

1 hr

Cook Time

30 min

Total Time

1 hr 30 min

Yield

Approx. 30 pierogi
Cuisine

Course

Cooking Method
Ingredients
For the Pierogis
1 teaspoon (5ml) vegetable oil
1lb (454g) medium ground beef
1 small onion, minced
Kosher salt
Black pepper
1/4 cup (60ml) chopped dill pickle (or 2 tablespoons (30ml) relish)
2 eggs
4 slices American cheese or Kraft Singles
Sesame seeds for garnish
For the Sauce
1/2 cup (125ml) mayonnaise
3 tablespoons (45ml) ketchup
1 tablespoon (15ml) relish (optional – do not use if serving in squeeze bottle)
1 teaspoon (5ml) mustard
1 teaspoon (4g) white sugar
2 teaspoons (10ml) water (to loosen)
Preparation
2
Add the oil to a skillet over medium heat. 
Add the beef and half of the minced onion, as well as a pinch of salt and pepper. 
Cook until meat is just beginning to brown; you don't want heavy caramelization happening here. 
Taste for seasoning, and add more salt if need be. 
3
Transfer the beef to a bowl and let cool for a few minutes. 
Add the other half of the raw onion, the chopped pickles, and crack in 1 egg. 
Mix together very well. 
4
Preheat oven to 375°F (190°C, gas mark 5).
Tear off a small chunk of cheese from a cheese slice and place it on the pierogi dough circle. Add about 1 tablespoon or so of the beef filling. 
Fold the pierogi dough over the filling to form a half moon and pinch it closed very well. 
Set on a floured baking sheet and continue on to the next one. Continue until you run out of beef (you will have extra dough left over, discard it, or make more pierogi or noodles). 
5
Crack the other egg into a small bowl and whisk it. 
Brush the top of every pierogi with the egg.
Sprinkle them all with sesame seeds. 
6
Bake for 30 minutes, or until nice and golden. 
Meanwhile, mix all of the sauce ingredients together in a bowl. 
I like to serve the pierogis with a squeeze bottle of the sauce. If you do this, omit the relish, or it will jam up the squeeze bottle. 
7
Serve warm or at room temperature with the sauce. Enjoy!