Confit-Roasted Rabbit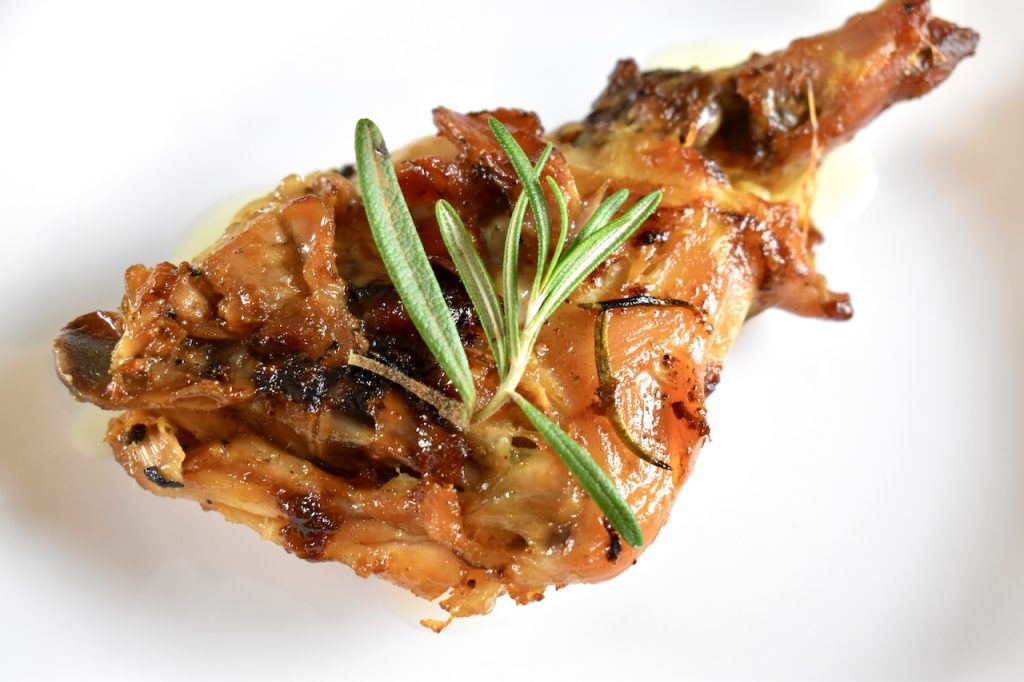 This confit-roasted rabbit is slow cooked in duck fat along with rosemary and garlic until crispy on the outside and lusciously tender.
You can use any type of fat, like pork fat, chicken fat, butter, olive oil, etc. to make this dish, though duck fat has a great flavour for it. 
Either shred the meat and serve it like that, or keep the pieces whole and serve as part of a luxurious meal!
Prep Time

15 min

Cook Time

3 hr

Total Time

3 hr 15 min

Yield

1 rabbit
Ingredients
1 rabbit, cut into 6 pieces (front legs, saddle, back legs)
21oz (600g) duck fat
1 head garlic, each clove peeled and smashed
2 sprigs fresh rosemary
12 juniper berries, lightly crushed
Kosher salt
Cracked black pepper
Preparation
1
Preheat oven to 300°F (150°C, gas mark 2).
2
Season the rabbit pieces generously with salt and pepper.
Melt the fat if necessary and add to an oven proof dish. 
Add the rabbit, garlic, rosemary, and juniper berries to the fat. 
Try to make sure everything is mostly covered in the fat. 
3
Put in the oven for 3 hours. 
Gently remove the rabbit pieces and serve, OR let cool in the fat, then refrigerate. Melt the fat to remove rabbit as needed. This should last for several days in the fridge if covered by the fat. 
4
I served mine as a fancy dinner, perched on top of porcini mashed potatoes with porcini gravy and sliced truffles. Enjoy!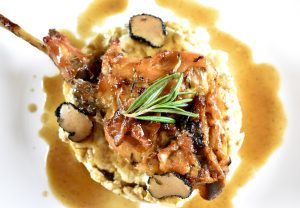 Notice how I didn't have you scroll through pages of mundane nonsense to get to the recipe? Notice that there were no annoying pop-ups or ads? That was on purpose!
I want finding and using my recipes to be easy for you, not frustrating. That does translate into a lot of lost income for me though. If you made this recipe and loved it, would you consider "buying me a coffee" and donating a buck or two through the Buy Me a Coffee app? It will help me keep pumping out recipes like this one!