Danish Kammerjunker Cardamom Biscuits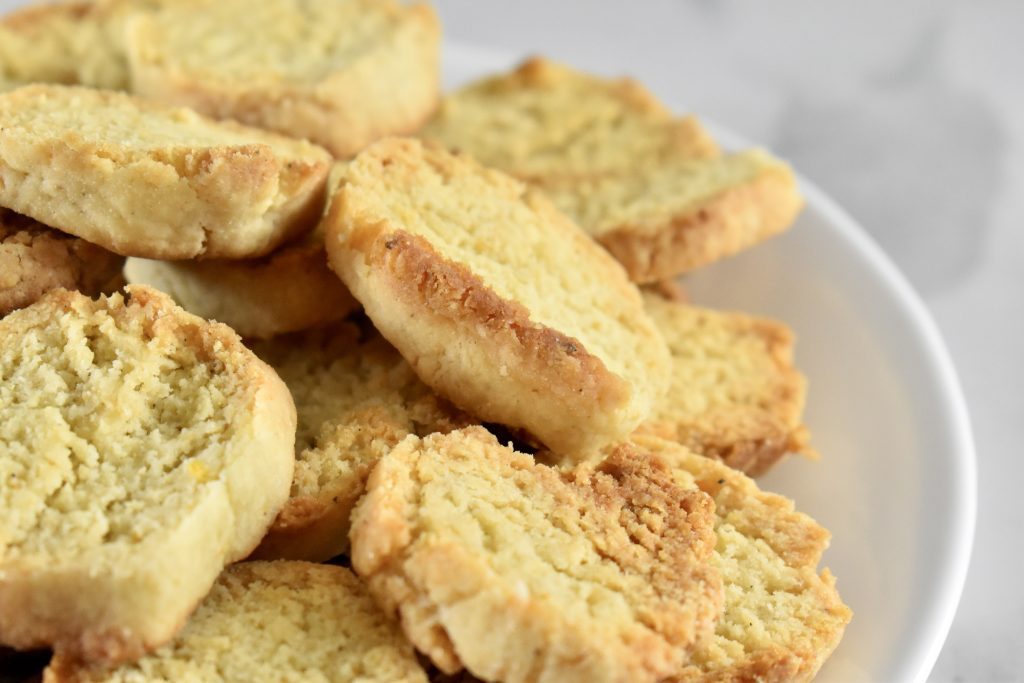 These little cardamom biscuits are a traditional topping for koldscål dessert soup in Denmark, but are wonderful on their own as well. 
They would make the perfect addition to a tea party, or a treat with coffee. 
Prep Time

45 min

Cook Time

30 min

Total Time

1 hr 15 min

Yield

48 cookies
Ingredients
1 stick (125g) cold butter, cubed
1/2 cup (100g) white sugar
2 1/4 cups (275g) white flour
1 teaspoon (4g) baking powder
1/4 teaspoon (0.5g) salt
1/2 teaspoon (1g) ground cardamom
1 egg
1/2 teaspoon (2.5ml) vanilla extract
1/4 cup (60ml) milk
Zest of 1 lemon
Preparation
1
Add the cubed cold butter to a large bowl. 
Add the sugar, flour, baking powder, salt, and cardamom and mix well with your fingers, pressing the dry ingredients into the butter until everything resembles a coarse, crumbly texture. 
2
In a small bowl, mix together the egg, vanilla, milk, and lemon zest. 
Add the west ingredients to the dry and mix just until a dough forms. Don't over mix. 
3
Wrap the dough in plastic wrap and refrigerate for 30 minutes. 
Preheat oven to 425°F (220°C, gas mark 7).
4
Unwrap the dough and gently roll it into a long log, about 1.5″ (4cm) in diameter. 
Cut the log into 24 rounds. 
Put the rounds on a baking tray and bake for 10 minutes.
5
Remove the tray from the oven and lower heat to 350°F (177°C, gas mark 4). 
Let the cookies cool. When cool enough to handle, cut each in half, so you end up with 48 disks. 
Put the disks back on the baking sheet, cut-side up. 
6
Put the cookies back in the oven for 20 minutes. 
Take out and let cool. Enjoy!