Italian Style Lake Smelt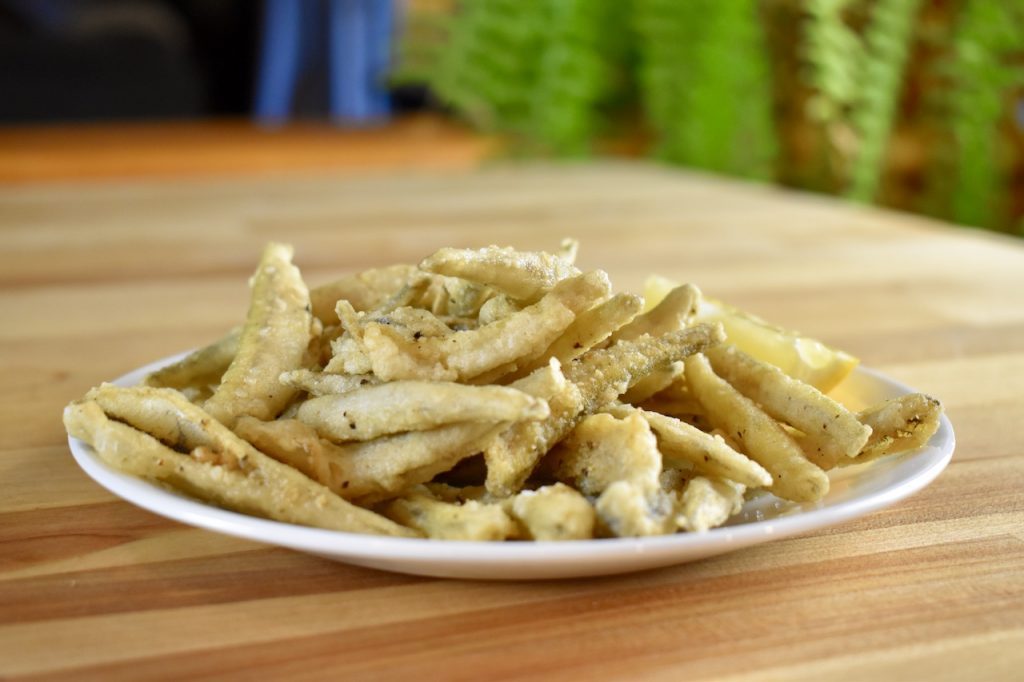 This is a super simple recipe for delicious lake smelt, hot out of the fryer and eaten whole. 
You can purchase lake smelt with or without their heads. If you bought them whole, or caught them fresh, make sure you clean them by cutting a slit down the belly and using your finger to pull out the guts. Rinse under cold water. You can cook and eat them with the heads on, or cut them off, it's up to you! 
Prep Time

10 min

Cook Time

6 min

Total Time

16 min

Ready in

20 min

Yield

2 small servings
Ingredients
1/2 lb (225g) lake smelt, thawed
1/2 cup (70g) flour
1/2 teaspoon (3g) kosher salt
1/2 teaspoon (1g) black pepper
1/2 teaspoon (1g) garlic powder
Oil for frying
Lemon for garnish
Preparation
1
Heat at least 1-2 inches (2-4 cm) of oil in a pot, skillet, or wok to 350°F (175°C).
2
Rinse thawed smelt in cold water. Shake off excess water. 
3
Put the flour, salt, pepper, and garlic powder in a bag or bowl. 
Add the smelt and toss it all together. 
4
Fry the smelt in 2 batches.
Carefully add the floured smelt to the hot oil, give them a stir so they don't stick to each other. Fry for about 3 minutes, or until crispy and cooked through. 
Transfer to a paper towel to drain. 
Heat the oil back up to 350°F and repeat with the second batch. 
5
Serve immediately with lemon wedges. Enjoy!