Soft Scrambled Eggs with Pike Roe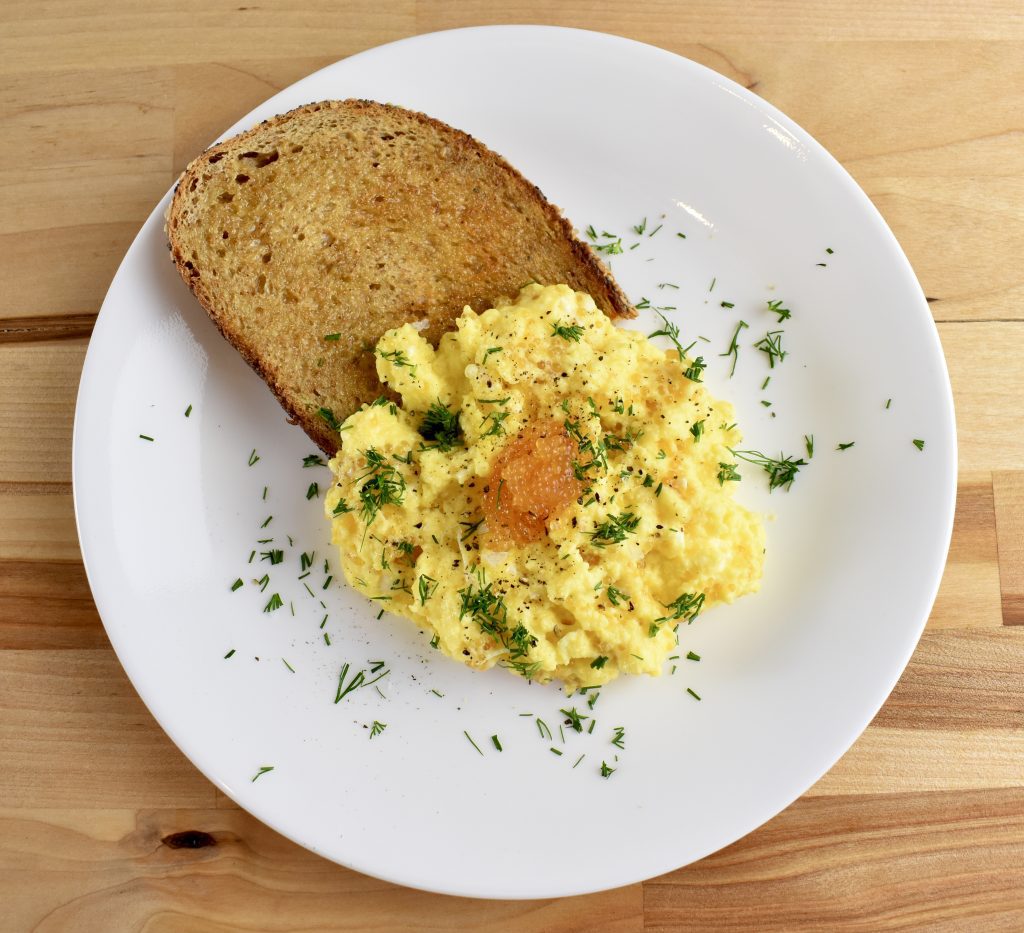 Cured pike roe/caviar (or any other freshly cured fish roe) and yogurt enrich these soft scrambled eggs, giving them a luscious and salty pop. Use two eggs (and double the rest of the ingredients) per person. 
Learn how to cure roe here. 
Cook Time

10 min

Total Time

10 min

Yield

1 serving

Energy

160 cal
Ingredients
2 large eggs
2 teaspoons (10mL) plain yogurt
1 tablespoon (15mL) butter
3 heaping teaspoons cured pike roe + 1 teaspoon for garnish
Pinch of fresh dill, chives, green onion, chervil, or parsley, minced
Flaky salt
Freshly cracked black pepper
Preparation
1
Whisk together eggs and yogurt in small bowl. 
2
Melt butter in a non-stick pan over low heat.
Add egg mixture and stir slowly and continuously (a rubber spatula works well here) until the eggs are mostly set, about 5 minutes. 
3
Add 3 teaspoons of roe and stir them in. 
Take pan off of the heat and let eggs finish cooking with the residual heat. 
You want the eggs to be super soft and jiggly.
4
Transfer to a plate and top with the remaining pike roe, a very small pinch of flaky salt, a few grinds of black pepper and a scattering of fresh herbs. 
Serve with toast. Enjoy!