Spruce Tip Marinated Goat Cheese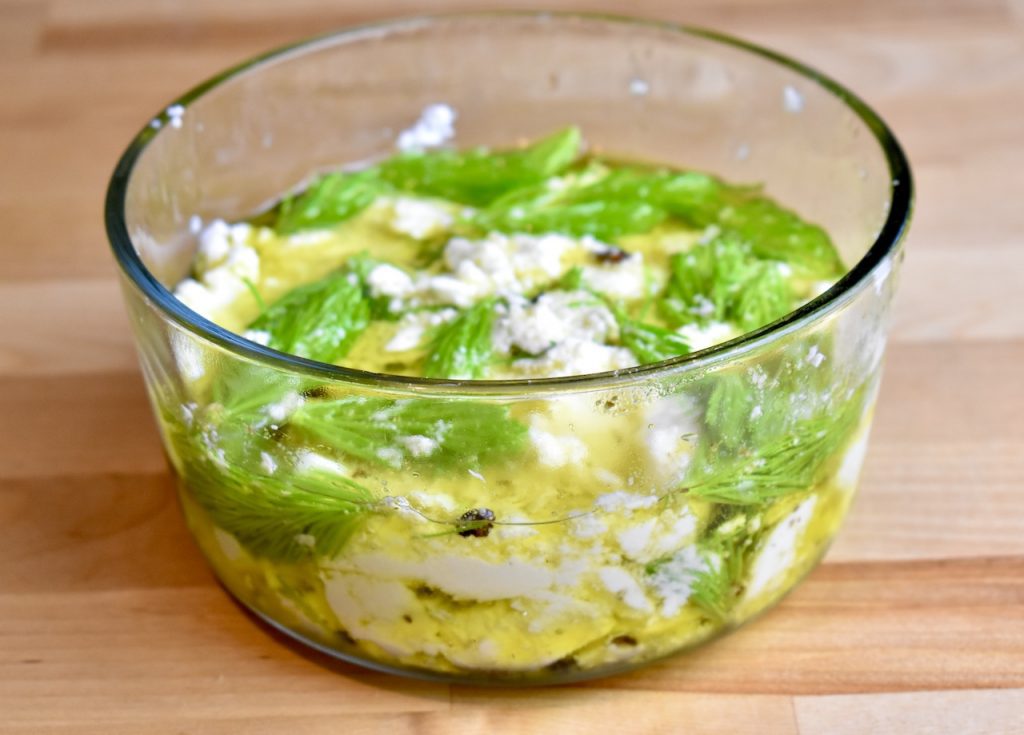 Goat cheese, and other soft white cheese like bocconcini and feta, can be marinated in herbs and spices to elevate its flavour.
Using spruce tips, juniper, and spruce salt to marinate the cheese is revelatory! 
I used half mature Colorado blue spruce tips since I wanted lots of flavour, but you can use any young and tender spruce tips for the recipe. 
Spread this charming and utterly delicious cheese onto bagels, baguettes, sandwiches, crackers, baked potatoes, or wherever you want a big hit of citrusy, sprucy, creamy goodness!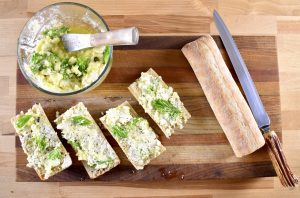 Prep Time

10 min

Ready in

2 Days
Cuisine

Course

Suitable for Diet

Difficulty
Ingredients
+/- 10oz (300g) soft plain goat cheese
Lots of good extra virgin olive oil
1 teaspoon juniper berries, lightly crushed
1 teaspoon spruce salt
1 cup spruce tips 
Preparation
1
Use  thread or a piece of unscented floss to cut the cheese into disks, about 1/2″ (1cm) thick. 
Pile the disks into a glass container, layering spruce salt, crushed juniper berries, and spruce tips in between them. 
2
Pour in olive oil until the cheese is covered by a thin layer.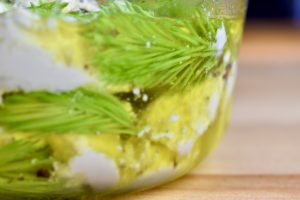 Put into the fridge for at least 24 hours, to let the flavours settle. I prefer leaving it for 48 hours. 
3
The olive oil will set in the fridge, so let it sit at room temperature for an hour before serving. 
My favourite way to serve is spread onto warm baguettes with lots of black pepper. Enjoy!