The BEST Tuna Melts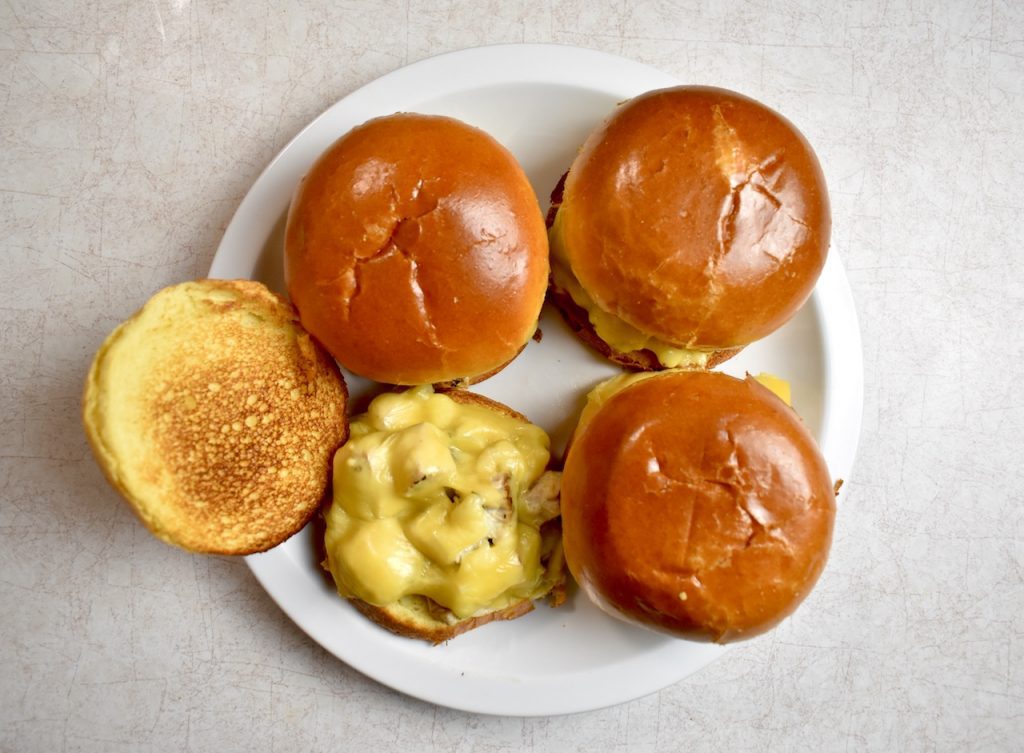 The best tuna melts start with fresh tuna steaks that get seared, mixed with mayo and other ingredients, piled onto brioche buns, topped with gouda cheese and broiled. 
The difference from the classic tuna melt made from canned tuna (though I do still enjoy those) is huge! 
Prep Time

10 min

Cook Time

10 min

Total Time

20 min

Yield

4 sandwiches

Serving Size

1-2 sandwiches each
Cuisine

Course

Cooking Method
Ingredients
1-2 tuna steaks (about 12oz total)
Kosher salt
Freshly cracked black pepper
1 tablespoon neutral oil
1/4 cup sweet onion, diced
2 tablespoons sweet pickles, chopped
2 teaspoons pickle juice
1/4 teaspoon garlic powder
4 tablespoons mayonnaise
1 teaspoon yellow mustard
4 small brioche buns
4 slices gouda cheese
Preparation
1
Preheat the broiler in the oven with a rack set 8-10″ below it. You could also use a toaster oven. 
Pat the tuna steaks dry with a paper towel. 
Season generously on all sides with salt and pepper. 
2
Add oil to cast iron or stainless steel pan over high heat. 
Add tuna steaks and cook for 2-3 minutes per side. 
You want them to still be a bit pink in the middle, with a golden crust on the outside. 
Set aside to cool. 
3
Add the onion, pickles, pickle juice, garlic powder, mayonnaise, and mustard to a large bowl. Mix well. 
Chop the tuna steaks into largeish chunks (about 1″x1″) and toss into the mayonnaise mixture, making sure they're completely coated. 
4
Toast the buns under the broiler until lightly golden. 
Split the tuna mixture between the 4 buns, piling it onto the bottom buns. 
Top each pile of tuna with a slice of cheese. Put them on a baking tray and throw them under the broiler for 3-5 minutes, or until the cheese is nicely melted. DO NOT WALK AWAY FROM THIS! Just hang out by the stove, keeping your eye on it so it doesn't burn.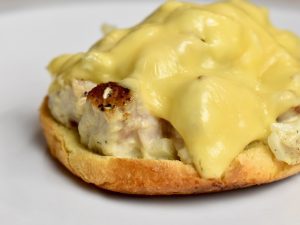 5
Top the sandwiches with the top bun and serve immediately. Enjoy!