Turkey Tail and Venison Bone Broth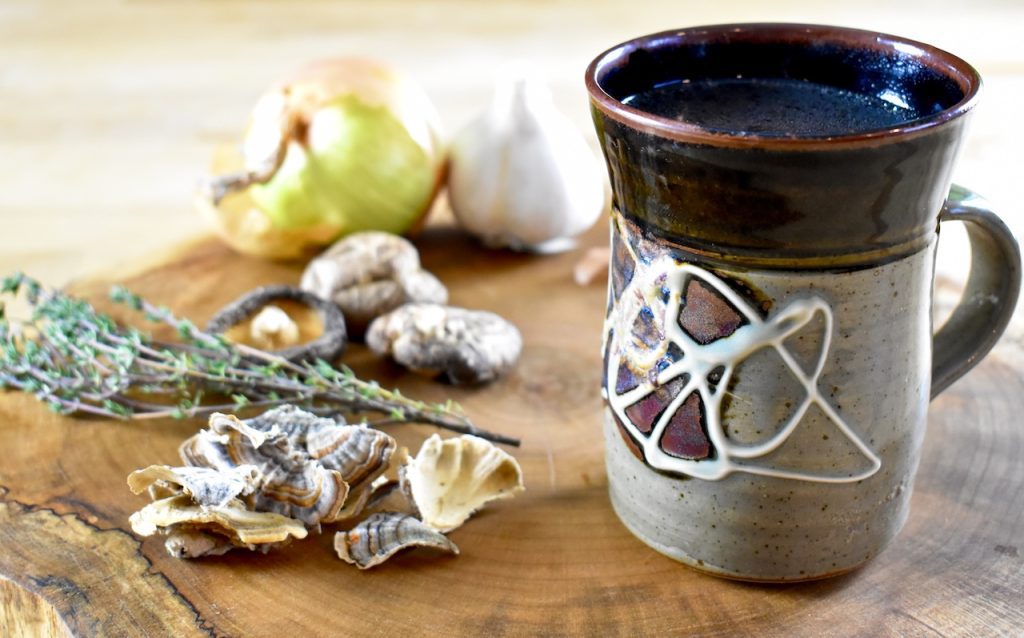 This turkey tail and venison bone broth is made from foraged turkey tail mushrooms (Trametes versicolor) and is a delicious drinkable health tonic!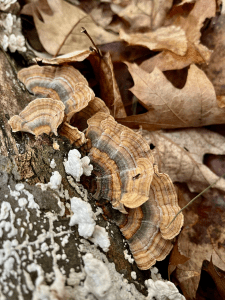 Be sure to properly identify turkey tails as there are many lookalikes out there. This article will help you properly identify: https://practicalselfreliance.com/turkey-tail-mushroom/
I called for venison bone broth in this recipe. It can be made by simmering roasted meaty venison bones for up to 24 hours to create a healthy broth. If you don't have venison broth, feel free to use any homemade broth, whether it's mushroom, veggie, beef, chicken, waterfowl, turkey, etc. 
Prep Time

10 min

Cook Time

4 hr

Total Time

4 hr 10 min

Yield

6-8 cups
Cuisine

Course

Cooking Method
Ingredients
1 cup fresh or dried turkey tail mushroom (Trametes versicolor)
8 cups (2L) venison bone broth OR other homemade broth
1 large onion, skin on, halved
1 large head garlic, halved
1 large carrot, unpeeled, halved lengthwise
1 stalk celery
2 scallions
1 6-inch piece burdock root, peeled and halved lengthwise (optional)
3 dried shiitake mushrooms OR any other dried edible mushrooms
10 peppercorns
1/2 teaspoon prickly ash berries (optional)
2 small sprigs fresh thyme
Kosher or sea salt to taste
Preparation
1
Add everything except the thyme and salt to a large pot. 
Slowly bring to a simmer.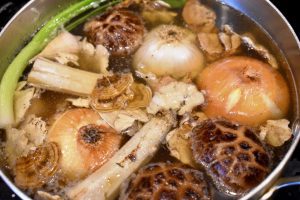 Keep at a bare simmer for 2 hours, then add the thyme sprigs and simmer for another 2 hours on very low heat. 
Add a cup or two of water or broth if the liquid level seems to be getting low. 
2
Strain the broth through a fine meshed strainer. 
Add salt, stirring in small amounts at a time until you're happy with the flavour. 
Enjoy immediately, or transfer into jars and keep refrigerated for a few days, or freeze for a few months.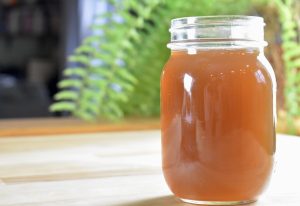 This should be enjoyed warm or hot as a sipping soup or beverage.