Wild Turkey Pesto Melts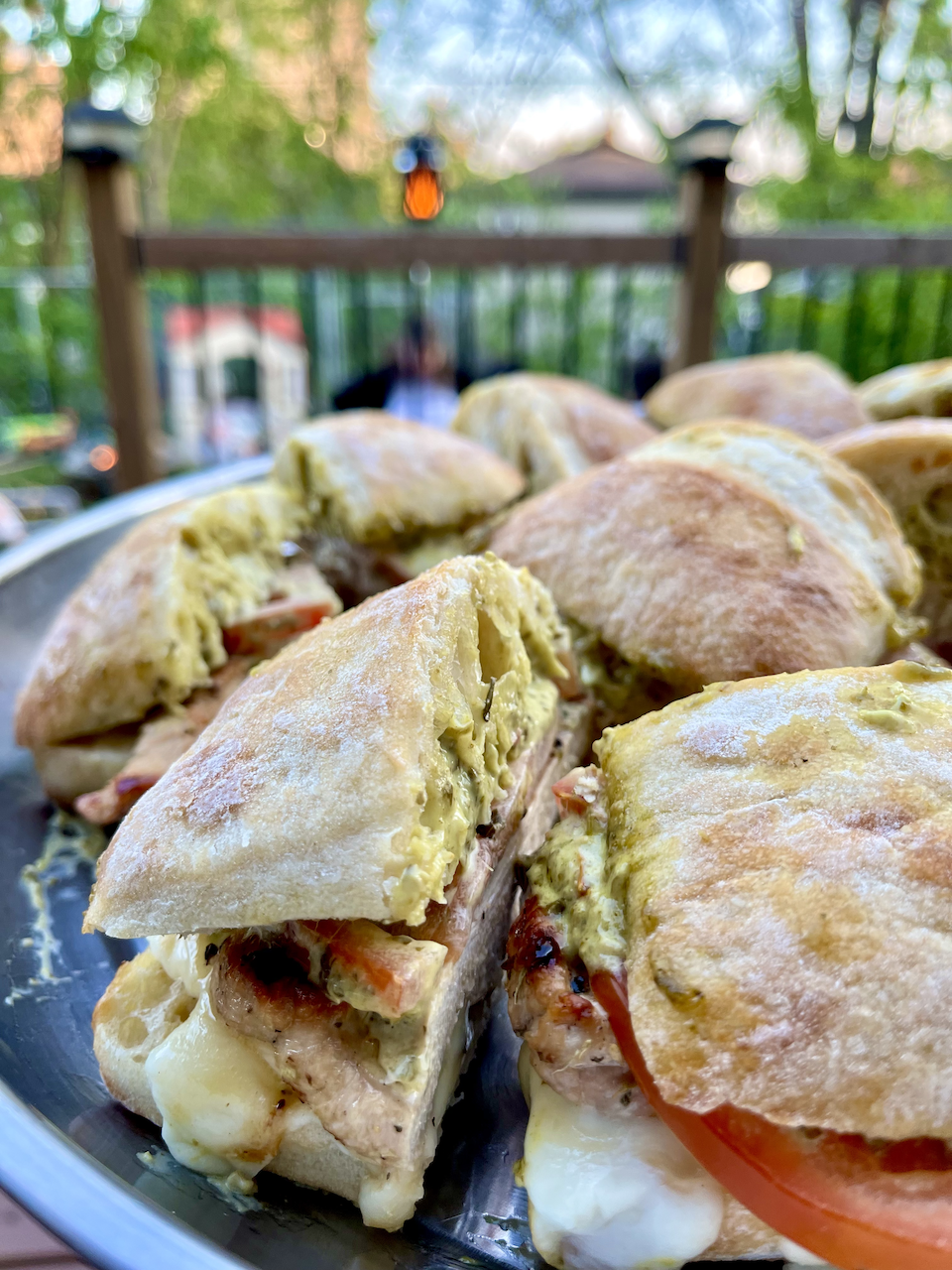 These wild turkey pesto melts are the perfect thing to serve at a party or to those who may be dubious about eating wild game!
Prep Time

45 min

Cook Time

15 min

Total Time

1 hr

Yield

4 big sandwiches
Ingredients
1 wild (or store bought) boneless, skinless turkey breast
Kosher salt
Black pepper
Olive oil
6 tablespoons (90ml) mayonnaise
3 tablespoons (45ml) basil pesto
1 large tomato, sliced
12oz (350g) mozzarella cheese
4 ciabatta buns
Preparation
1
Preheat the grill to 400°F.
Preheat oven to 350°F. 
Cut the turkey breast into 4 equal portions. 
Drape a piece of plastic wrap over one portion and use a meat mallet, rolling pin, or even a wine bottle to pound it flat. You're not looking for super thin here, but about a 1/2 inch or 1 cm. This will tenderize the meat as well as make each piece an even thickness for cooking. 
Repeat with the remaining pieces, then season generously with salt and pepper. You could also use your favourite spice or herb blend here to great effect. 
2
Lightly drizzle the turkey cutlets with the olive oil, then transfer to the grill. 
Cook for 5 minutes per side, or until the internal temperature reaches 160°F (resting will bring the temperature up to 165°F). 
Set aside the cutlets to rest and you can use the residual heat of the grill to lightly toast the buns.  
3
In a small bowl, add the mayo and pesto and loosely mix together. 
Slice the cheese thinly, then divide evenly onto the bottom of each bun. 
Spread the mayo/pesto mix on the top of each bun. 
Lay a piece of turkey over the cheese and top with a couple tomato slices. 
Close the sandwiches with the top buns, then place them onto a sheetpan and into the oven. 
4
Bake for 5-10 minutes, or until you see the cheese melting nicely. 
Cut the sandwiches in half and serve. Enjoy!
Notice how I didn't have you scroll through pages of mundane nonsense to get to the recipe? Notice that there were no annoying pop-ups or ads? That was on purpose!
I want finding and using my recipes to be easy for you, not frustrating. That does translate into a lot of lost income for me though. If you made this recipe and loved it, would you consider "buying me a coffee" and donating a buck or two through the Buy Me a Coffee app? It will help me keep pumping out recipes like this one!