Wild Turkey Thigh Tagine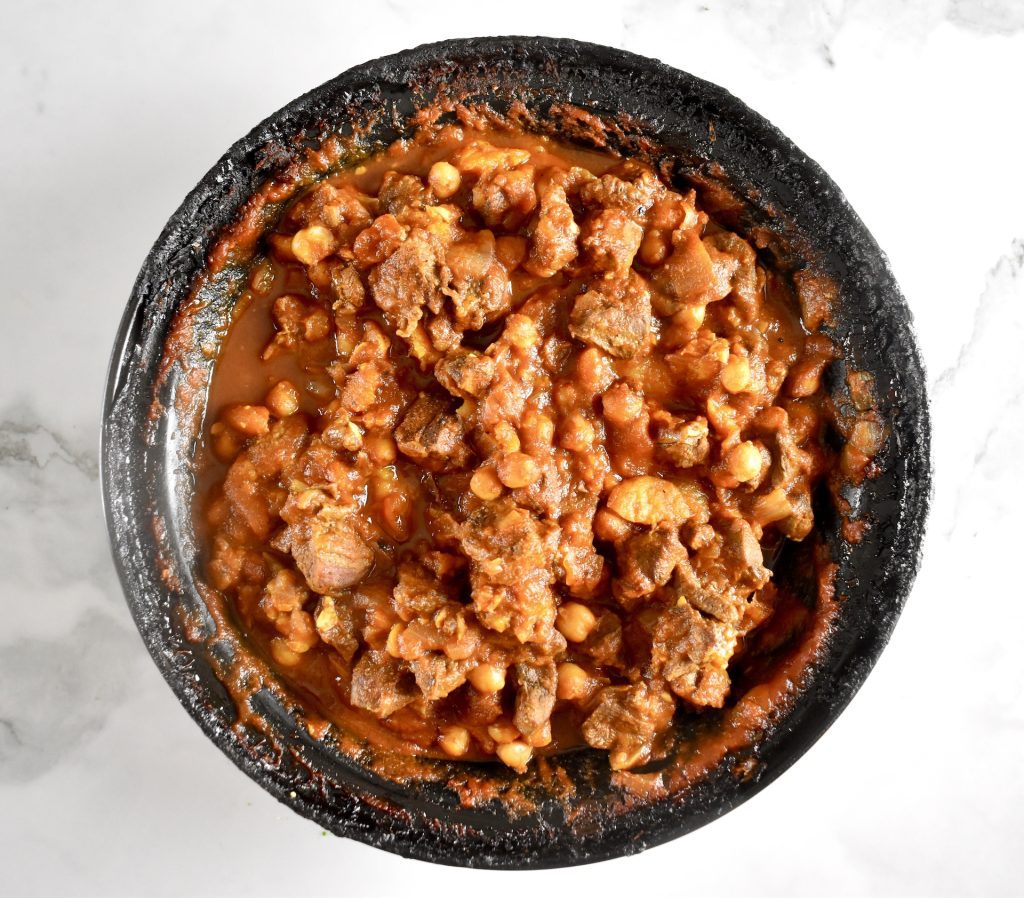 This wild turkey thigh tagine combines succulent and tender turkey thigh with chickpeas and dried apricots in a North African-inspired stew!
You can definitely make this with domestic turkey, though you'll likely have to reduce the cooking time.
I used a tagine to make this, which is a conical North African clay cooking vessel (and also the name of the dish made in it), but you could make it in any sort of Dutch oven or covered casserole dish.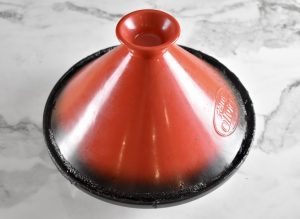 Serve alongside some couscous, rice, flatbreads, or this beautiful chanterelle couscous as I did.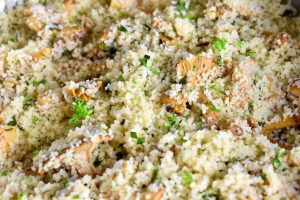 Prep Time

30 min

Cook Time

3 hr

Total Time

3 hr 30 min

Yield

4 servings
Cuisine

Course

Cooking Method
Ingredients
2 boneless, skinless wild turkey thighs, cut into bite-sized pieces
Kosher salt
Black pepper
25 dried apricots
2 tablespoons olive oil
2 medium onions, chopped
2 cloves garlic, minced
2 tablespoons ras el hanout (North African spice blend)
1 cinnamon stick
1 14-oz can crushed tomatoes
1 14-oz can chickpeas, drained
1 cup turkey OR chicken stock
1 tablespoon chopped preserved lemon peel (optional)
1/2 cup pitted olives (optional)
Preparation
1
Preheat oven to 300°F.
Season the turkey meat liberally with salt and pepper. 
2
Cut the dried apricots in half and add to a bowl. Pour over 1 cup boiling water and let sit for 20 minutes. 
3
Heat the olive oil over medium-high heat in the tagine or in a Dutch oven. 
Add half of the seasoned turkey pieces and sear on all sides until well-browned, about 5-8 minutes. Repeat with the other half. 
Transfer turkey to a bowl or plate and set aside. 
Add the onion to the hot oil and fry until lightly browned. Add the garlic, ras el hanout, cinnamon stick, and drained apricots and cook for 2 minutes. 
Add the tomato, chickpeas, stock, turkey meat (and any accumulated juices), and the preserved lemon and olives if using. 
Stir everything together and bring to a low simmer. 
4
Cover the tagine or pot (or transfer to a covered casserole dish) and put in the oven for 2 hours (for a very old and large Tom, you may want to cook it for an additional 30-60 minutes). 
If using a tagine, you may need to set a baking tray underneath to catch any liquid that may bubble out. 
5
Uncover the tagine and stir the contents together. 
Serve with couscous, rice, and/or flatbread with a dab of harissa sauce on the side. Enjoy!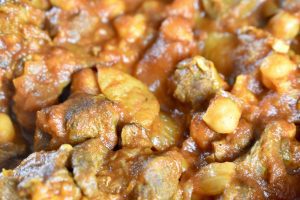 Notice how I didn't have you scroll through pages of mundane nonsense to get to the recipe? Notice that there were no annoying pop-ups or ads? That was on purpose!
I want finding and using my recipes to be easy for you, not frustrating. That does translate into a lot of lost income for me though. If you made this recipe and loved it, would you consider "buying me a coffee" and donating a buck or two through the Buy Me a Coffee app? It will help me keep pumping out recipes like this one!