Caesar Pickled Eggs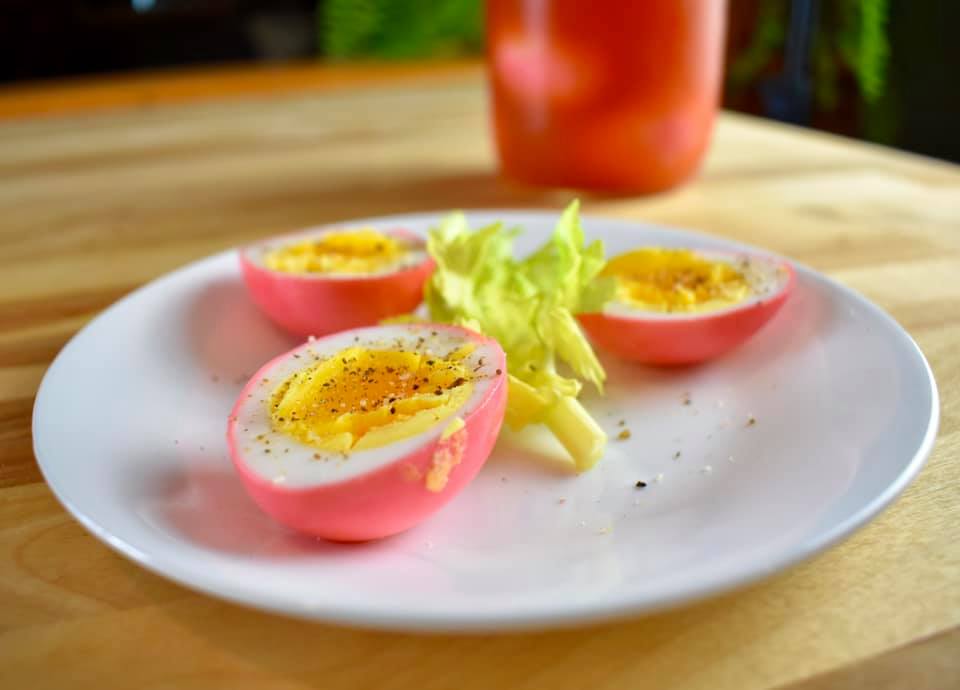 This is more of a guide than a recipe, with no real quantities. You basically hard boil some eggs, then cover them with pickle juice and Clamato juice and let them hang out for a couple days. This results in beautifully rosy, delicious pickled eggs, reminiscent of the famous Canadian brunch cocktail, the mighty Caesar! 
The pickle juice can be from any store bought pickles, or homemade pickles. I used homemade dill pickle brine, which worked great. 
Prep Time

15 min

Cook Time

8 min

Total Time

23 min

Ready in

2 Days
Ingredients
3-12 eggs
Pickle juice/brine
Clamato juice (tomato-clam juice)
Celery salt, or rimmer spice
Celery to garnish
Preparation
1
Bring a pot of water to the boil, big enough to hold all of the eggs. 
While it is heating up, run the eggs under warm water for a minute (this ensures they don't crack when introduced to hot water).
2
Gently add the eggs to the water one by one with a spoon. Set a timer for 8 minutes. 
3
Once 8 minutes is up, immediately dump out the hot water and run the eggs under cold water to stop them from cooking. 
Peel the eggs, then add them to a mason jar.
4
Fill the jar halfway with pickle brine, then fill the rest with Clamato juice. Feel free to add any other flavourings at this point. I added a shot of pickled garlic scape brine as well. 
5
Cover the jar and put it in the fridge. The eggs will be ready to eat in 2 days. They should keep for a week or two.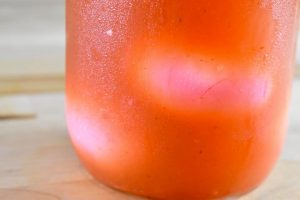 6
To serve, fish out an egg and cut it in half. Sprinkle it with celery salt and serve with some leafy celery as garnish. Enjoy!