Goose Wing Broth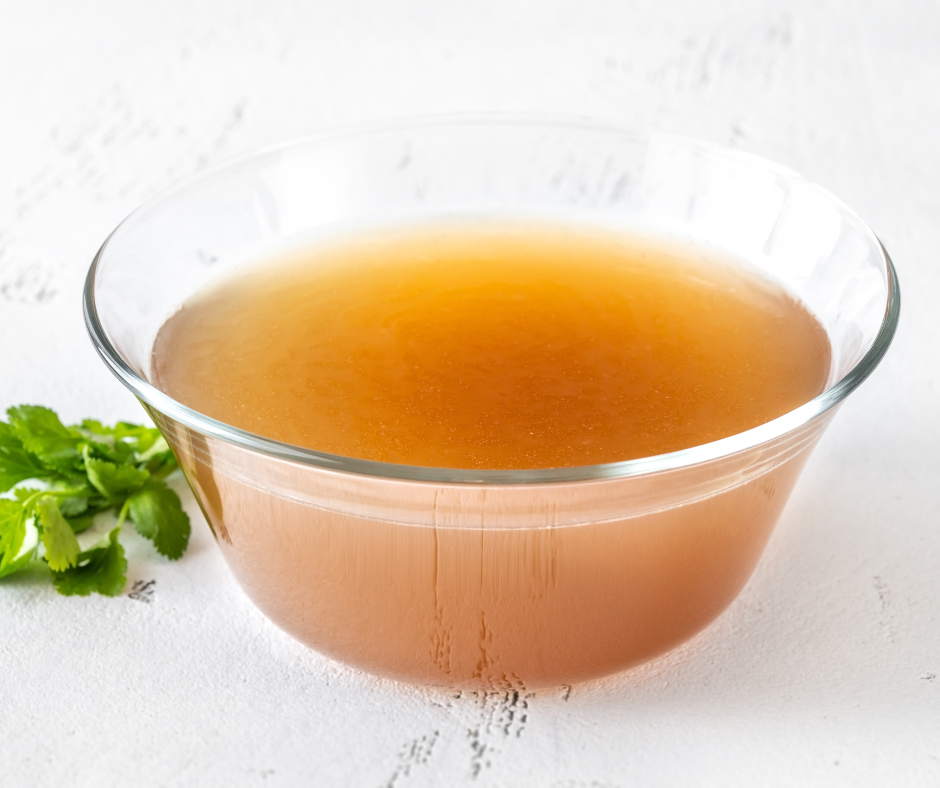 This goose wing broth is the perfect thing to make with the tough wings off of a Canada goose, snow goose, or large duck!
Why waste them by leaving them in the field, when you can make a rich, delicious, and nutritious broth with them?
This broth can be sipped on its own, used instead of water to make pasta or rice, or used as a base for duck or goose soup/stew.
I like to make my broths plain, so that they remain versatile in recipes, but you can add any of the suggested (or your own!) aromatics to flavour it. 
Prep Time

30 min

Cook Time

4 hr 30 min

Total Time

5 hr

Yield

1 Gallon or 4 Liters
Ingredients
2lbs (1kg) goose or duck wings, skin on or off
1.5 gallons (6L) water
1 onion, halved
1 head garlic, halved
6 whole peppercorns (optional)
1 tablespoon soy sauce
Kosher salt to taste
Optional Aromatics
Thyme sprigs
Carrot
Celery
Leek
Bay leaves
Parsley
Scallions
Lemongrass
Ginger
Dried mushrooms
Preparation
1
Preheat oven to 400°F. 
Put the goose wings on a sheet tray and into the oven.
Roast goose wings for 30 minutes, or until golden brown. 
2
Transfer wings to stock pot. Add the water, bring to a low simmer, then reduce to a bare simmer. Cook for 2 hours.
Add the onion, garlic, peppercorns, and any aromatics you're using. Cook for another 2 hours.
Spoon off any scum that rises to the top of the pot and discard. 
3
Use a slotted spoon to remove the large bones, meat, and aromatics. 
Meat can be separated and saved for another purpose. 
Pass the stock through a fine strainer (line with cheesecloth or paper towel for even clearer stock).
Add the salt and soy sauce to the stock and taste. Add more if necessary. 
4
Divide the stock into bags, jars, or containers to store, or you can use it immediately.
If freezing, leave over an inch of headspace to allow for expanding liquid. Allow to cool before refrigerating or freezing. 
Stock/broth should last a week or so in the fridge and at least 6 months in the freezer. 
Notice how I didn't have you scroll through pages of mundane nonsense to get to the recipe? Notice that there were no annoying pop-ups or ads? That was on purpose!
I want finding and using my recipes to be easy for you, not frustrating. That does translate into a lot of lost income for me though. If you made this recipe and loved it, would you consider "buying me a coffee" and donating a buck or two through the Buy Me a Coffee app? It will help me keep pumping out recipes like this one!