Polish Cucumber Salad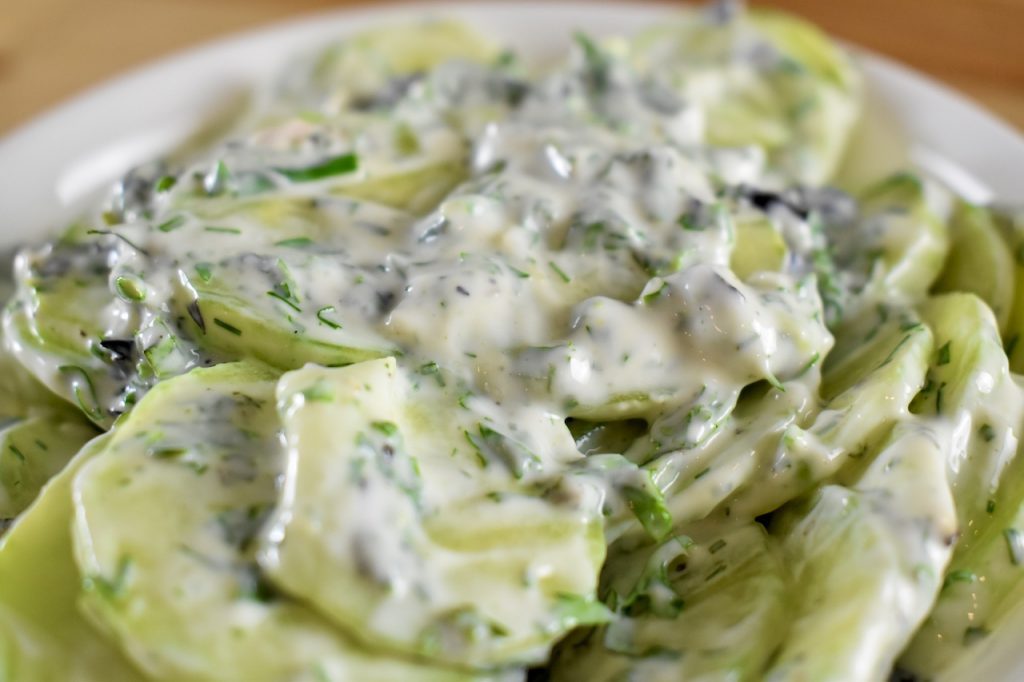 This is a Polish-style cucumber salad that is best eaten in the height of summer, when cucumbers and herbs are at their freshest and best. 
The salad is called 'mizeria' in Poland, which means misery, perhaps due to poor farmers eating nothing but cucumbers in the past. I'm certainly not miserable while eating this salad!
Traditionally only dill is used, but I love to add a big handful of mixed tender herbs like dills, parsley, chives, mint, tarragon, and different types of basil. 
Prep Time

20 min

Yield

Serves 4 as a side salad
Cuisine

Course

Suitable for Diet
Ingredients
1 English or large fresh garden cucumber, peeled and sliced thinly
1 pinch of kosher salt
2 tablespoons (or a handful) of fresh herbs like dill, basil, chives, parsley, tarragon, mint, etc., chopped
Pinch of black pepper
1/2 cup (125ml) full fat sour cream or Greek yogurt
1/2 tablespoon (8ml) lemon juice or vinegar
Preparation
1
In a large bowl, toss the sliced cucumbers with the salt, gently massage them a bit, and let sit for 10-15 minutes. 
2
Pour off any liquid that may have accumulated. 
Add the rest of the ingredients and mix together well. Serve with any fresh summer meal. Enjoy!