Greek Style Lamb Ribs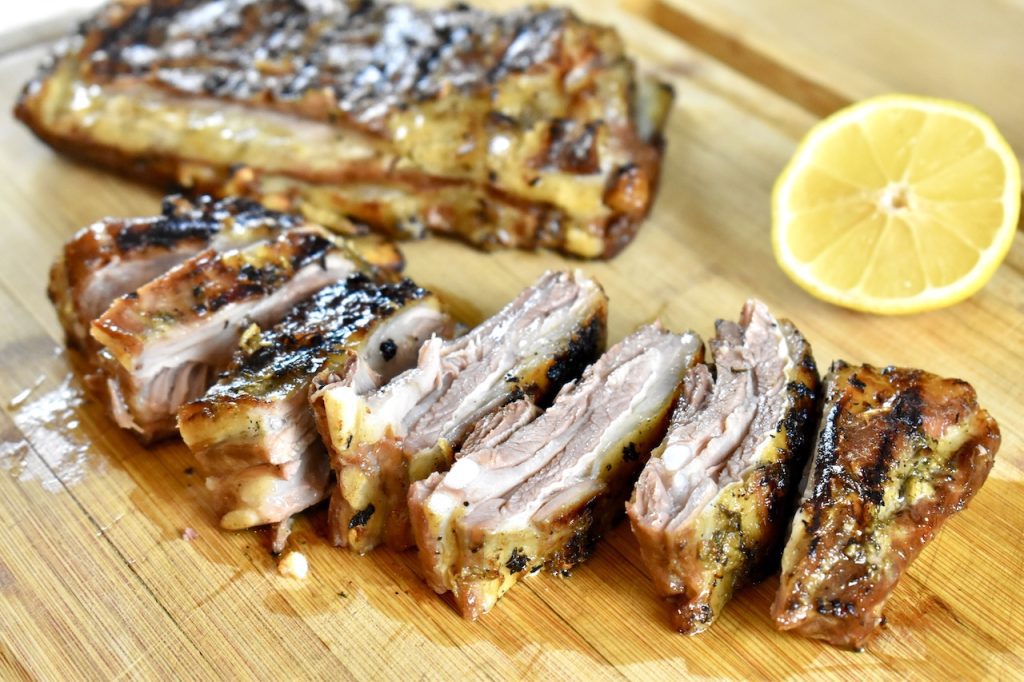 These Greek style lamb ribs get slow cooked first, then grilled for an amazingly rich and delicious outcome!
Prep Time

10 min

Cook Time

3 hr 15 min

Total Time

3 hr 25 min

Yield

2 racks of ribs, 4 servings
Ingredients
2 racks lamb ribs
5 cloves garlic
1 teaspoon (5g) kosher salt
1 teaspoon (3g) black pepper
1 teaspoon (1g) dried oregano leaves
2 sprigs fresh rosemary
2 tablespoons (30ml) olive oil
Preparation
1
Preheat the oven to 300°F (150°C, gas mark 2).
Add all of the ingredients (except for the lamb ribs) to a mortar and pestle and pound it into a paste. 
Alternatively, mince the garlic and rosemary and mix it together with the rest of the ingredients in a bowl. 
2
Rub the paste all over the ribs, focusing on the meaty topside. 
Wrap the rib slabs in tinfoil and put them into a baking dish. 
Put them in the oven and cook for 3 hours. 
3
Get a gas or charcoal grill going nice and hot. You can add wood chips for some smoke too. 
Unwrap the ribs from the tinfoil (I like to make rice with the drippings) and put them directly on the grill for about 10-15 minutes, or until they're nicely crisped up and slightly charred. 
4
Cut into individual ribs and spritz with lemon juice.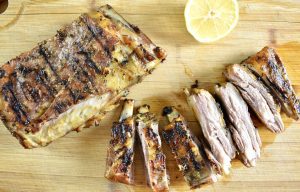 5
Serve with a tart salad to cut through the richness and a starchy base like rice or potatoes. Enjoy!