Old Man of the Woods Frittata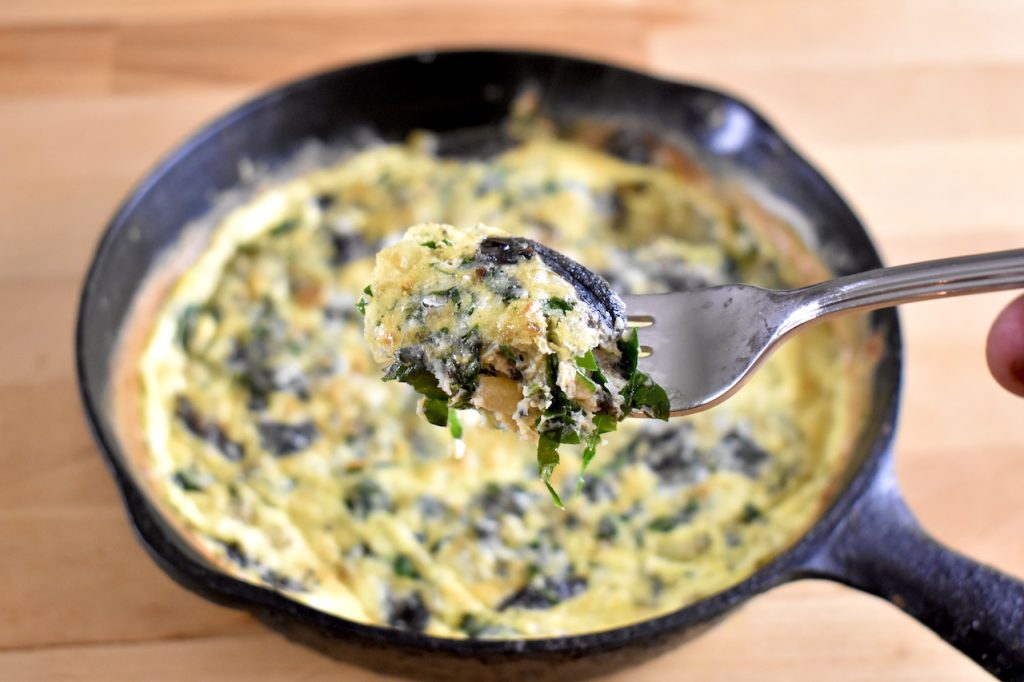 This old man of the woods frittata is the perfect wild mushroom dish for a single hungry forager after a successful mushroom hunt!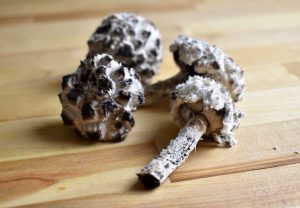 The old man of the woods mushroom (Strobilomyces strobilaceus) doesn't get much respect as a choice edible, but if you pick them young, and cook them up with eggs, I think they're just fantastic! 
Prep Time

10 min

Cook Time

15 min

Total Time

25 min

Yield

1 serving
Cuisine

Course

Suitable for Diet
Ingredients
2 teaspoons (10g) butter
4 old man of the woods mushrooms, sliced, stems discarded
1/2 small onion, chopped
1 clove garlic, minced
1 handful chopped kale, spinach, or wild greens
2 eggs
2 tablespoons (30ml) 2% milk
2 tablespoons (30ml) heavy cream, sour cream, or yogurt
3 tablespoons grated pecorino or Parmesan cheese
Kosher salt
Black pepper
Preparation
1
Preheat oven to 350°F (180°C, gas mark 4).
2
Melt butter in a small frying pan over medium heat. 
Add the mushrooms and onions and cook for 2 minutes. 
Add the garlic and kale (or greens) and cook for 2 more minutes. 
3
Whip the eggs with the milk, cream (or yogurt), a pinch of black pepper, and 1 tablespoon of the cheese. 
Pour the mixture into the frying pan. 
Gently fold everything together, then let set, cooking undisturbed for 4 minutes.
4
Sprinkle over the rest of the cheese and a bit of salt over the top of the frittata. 
Transfer to the oven for 5 minutes. 
If you'd like a golden top, you can turn on the broiler for a minute or two as well. 
Serve on its own, or with a piece of toast. Enjoy!